My friend Snu Voogelbreinder has at-long-last released a PDF of his magnum opus. Anyone who missed out on acquiring a copy of his book now has another opportunity! We are posting a link below for convenience.
"Garden of Eden (2009 1st edition) is now available as a pdf, for the modest price of AU$12 (Australian dollars). Please follow the link below to purchase and download the book."
(Payment is through PayPal which accepts payment in almost any currency.)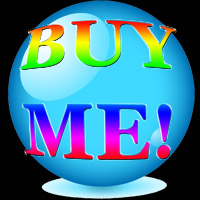 http://www.payloadz.com/go/sip?id=
2687047
All payments are via PayPal but you can use a credit card
and you do not need to have or to create a PayPal account.
Either of the links above will take you to a secure PayPal page.
"Some glitches have been reported lately with the purchase link -
please try again later if it does not work the first time, as this usually resolves the issue.
Thanks for your patience."
Another comment from Snu:
Garden of Eden
, by
Snu Voogelbreinder
explores the vast world of psychoactive plants, animals and other organisms, and their uses in shamanism, spiritual exploration and healing. Encompassing scientific research, personal experience, ancient knowledge and esoteric philosophies, a multidisciplinary approach is taken, giving a wide view of the effects of natural substances on the mind, with an emphasis towards beneficial outcomes. Preliminary information is given regarding neurochemistry, drug-free consciousness alteration, and methods of use, from cultivation or wild-sourcing through to harvesting, processing, consumption and navigation of the effects. Thousands of species from over 1700 genera are discussed, with over 440 genera covered in greater detail, including botanical and zoological descriptions. Also included are a detailed index of natural chemicals of particular interest, and a huge bibliography containing thousands of reference entries.
The book is partly illustrated in black & white, 510 pages, hardcover (22cm x 30.7cm x 4.1cm). Printed on sturdy Envirocare 100% Recycled post-consumer fibre (chlorine-free), using vegetable oil-based inks, benign press chemicals and 100% solar power in pre-press and print production. The manufacture was carbon-neutral.
This edition was self-published by the author and limited to 500 copies. There is currently no certainty about a 2nd updated edition being made.